2010 habe ich durch Zufall erfahren, dass die Möglichkeit besteht, in Thailand, im Isaan, einer armen Region Englisch zu unterrichten. Das hat mich interessiert, weil ich damals das Gefühl hatte, es wäre spannend mich wieder mit einer asiatischen Kultur auseinander zu setzen. Eine Anfrage hat ergeben, dass ich trotz meines Alters akzeptiert werde, und trotzdem ich keine Englischlehrer Ausbildung habe.
Die NGO, bei der ich arbeiten werde
Tja, dann kam die Krebsdiagnose und der Traum war ausgeträumt.
Jetzt geht es mir wieder gut, die Neugierde ist wieder da und ich möchte meinen Traum verwirklichen!
Oktober 2012 habe ich eine sehr liebe Familie aus Kolkata durch Couchsurfing gehostet und Supratim hat mich eingeladen zu kommen. Ich war vor vielen Jahren einmal in Goa, aber ansonsten kenne ich Indien gar nicht. Das wird spannend! Supratim weiß sehr viel und kennt Indien sehr gut – ich werde viel lernen und freue mich darauf!
Weihnachten 2011 habe ich Sanjay und andere Couchsurfer gehostet, wir hatten ein wunderschönes Multikulti-Fest. Als ich ihm berichtet habe, dass ich nach Kolkata kommen werde, hat er gemeint, da hätte er seine Hochzeit und hat mich eingeladen! Ich bin aufgeregt, das klingt wie im Märchen!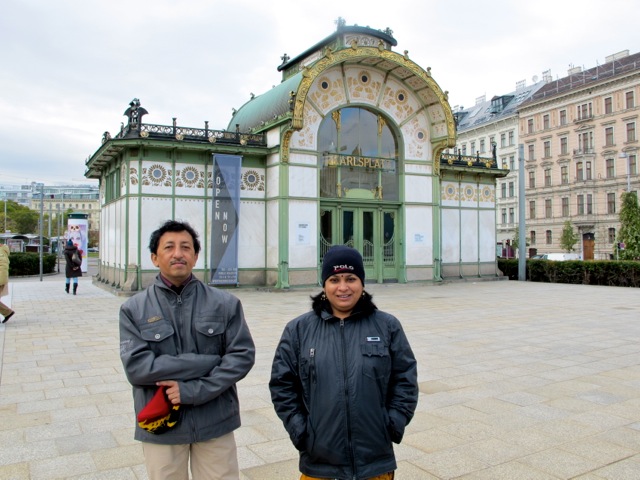 Supratim and Sonali
Beginning of 2010 I read about a possibility to volunteer with a NGO in Isaan region of Thailand. Since I was interested in Asian culture I applied and they acceptedd me. A Little later was the diagnosis of cancer. So I had to postpone. Now I am healthy again and able to start again.
Oktober 2012 I hosted Supratim and his family and we have had a splendid time! He invited me to his home and I am sure that will be a wonderful experience of India! He knows so much!
Christmas 2011 I offered on Couchsurfing to celebrate the festivity together and Sanjay from Kolkata surfed…When he was informed about my coming to India he invited me for his wedding! How wonderful and exciting!
 Mundo Exchange, the NGO I will volunteer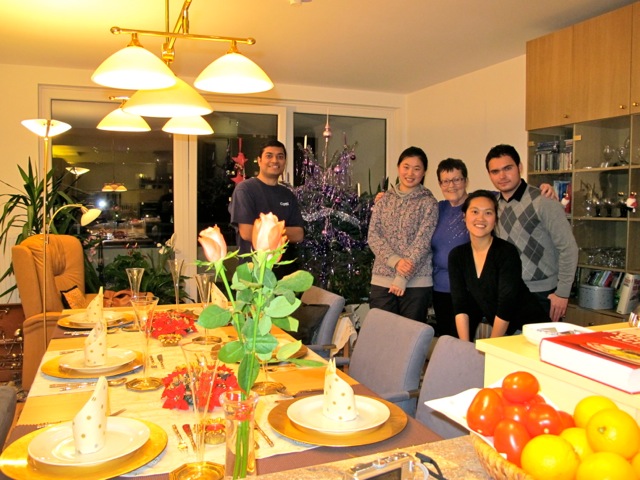 Sanjay on the left