It happened: 1 week off from school. School was closed because of New Year. I decided to go for Laos.
Thursday 28. Dec I went with Nalinrat from the NGO for the Immigration office. A special re-entry visa was needed, because after return I wanted to stay in Thailand longer than the normally permitted 2 weeks. Worked wonderful!
I met there an Austrian who is married with a Thai. His age: retired person formar worker. No other languages than German. He is very content with her, she does not make any problem. He has problems enough with himself, so he does not need a wife who causes additional ones…. sounded like the report about a washing machine. Whether his wife gets at least the attention and service of a washing machine? Later I met more men of that type. Kind of crossing a border…..
Great problems with my flight-ticket, don´t want to describe them all, only that far: Lao Central Airlines is the first private Airline in Laos, which is ruled communist. Seems some principal bugs in programming the website. With the resulting problems the airline could not deal, and there were additional problems in communication between the office in Lao and the hotline in Thailand. One week later the communication problem still was not solved and it was hard for me to be accepted, though I could show that I had payed….
Finally I started. The travel to Nong Khai in a minivan (means 13 passengers) was nearly 2 hours and costed 150 Baht (around 3,5 €). Then with Tuk-Tuk to the bridge (between 50 and 80 Baht). The  other side of Mekong is Laos.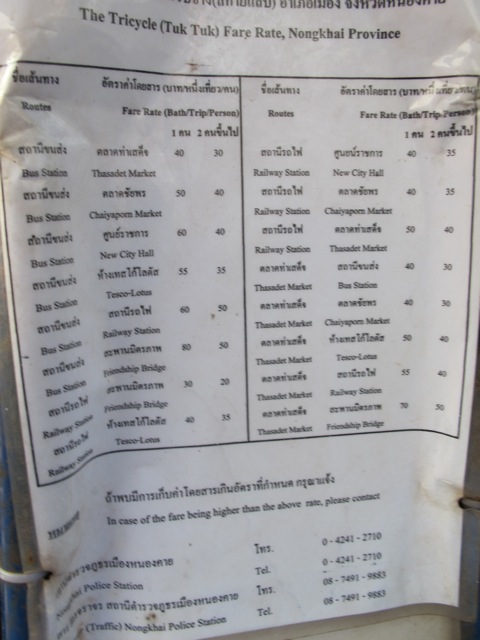 Firstly you have to go to a window to deliver the white departure paper, which I have gotten with my immigration to Thailand. Without this paper you will have big troubles. Experienced  travelers pin it to the passport. Then you go to the next counter and pay 20 Baht for the bus across the bridge.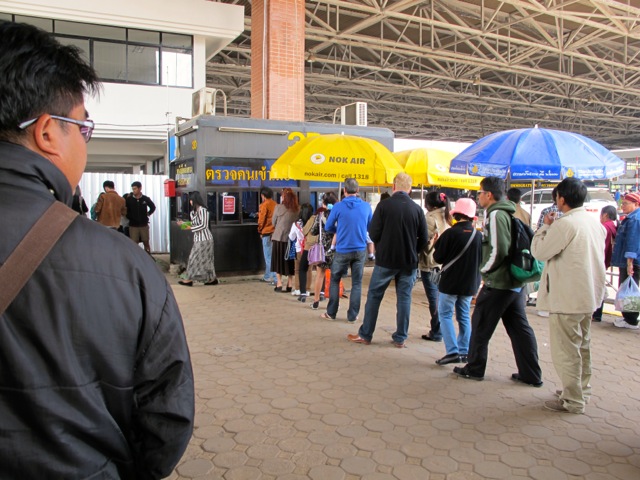 The first window at the Laos-side was closed and the formulas have been complicated. You give your passport, formulae and money (30 $) to the employee and pass to the next window and wait.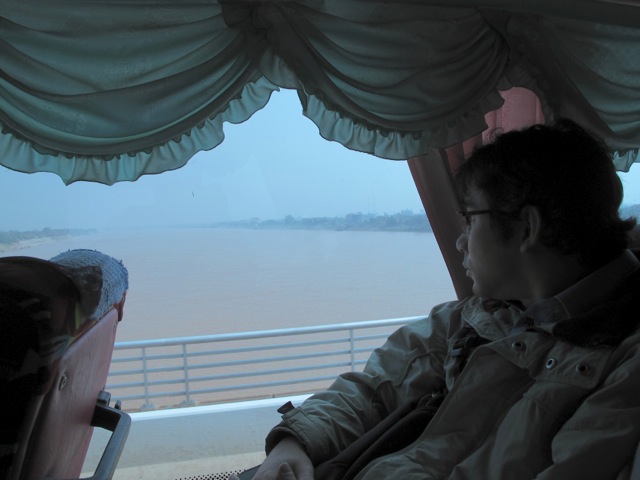 Felt like next crossing a border: 13 Farang (western foreigners) in the row, all 50+ generation, 3 with much younger asiatic women. Many thoughts went through my head….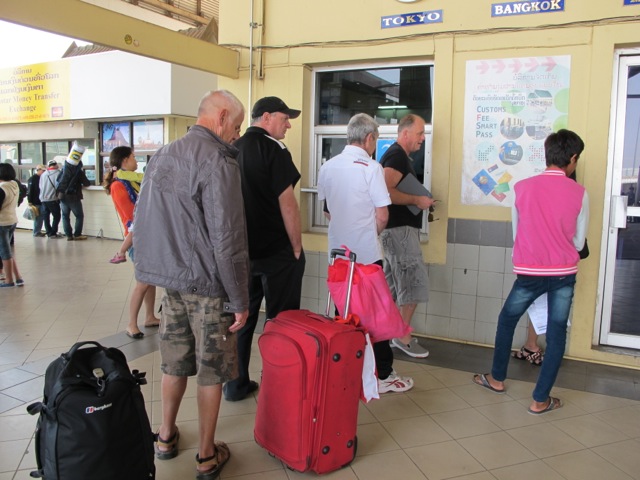 Then, change some money and look for a taxi for a reasonable price. I have had good luck a Lao talked to me in very good French, was happy to use it and helped me a lot!