Gestern stand ein Ausflug nach Bishnupur am Programm. Die Stadt ist etwa 135 km nordwestlich von Kalkutta und war die Hauptstadt eine kleinen Königreiches, Die Dynastie Malls regierte von 695 bis 1805 als das Land an die ostindische Gesellschaft verkauft wurde. Blütezeit war im 16. und 17. Jahrhundert, da wurden auch viele Terrakotta-Tempel gebaut, die feinsten ihrer Art, die es sonst nirgendwo gibt und die den bengalischen Stil haben.
http://en.wikipedia.org/wiki/List_of_temples_in_Bishnupur
Dorthin wollten wir Bildungshungrigen also! 10 Leute, verteilt auf 2 Autos. Um 7:30ging es los, ca. 13 Uhr waren wir beim ersten Tempel. Die Rückfahrt hat um 1 Stunde länger gebraucht und war sehr abenteuerlich. Aber das ist eine andere Geschichte.
Die Tempel sind wirklich die Mühsal der Anfahrt wert! Nirgendwo kann man den bengalischen Baustil besser sehen.
Wir haben 4 dieser Tempel angeschaut und bewundert und auch einen kleinen Ausflug zu den Seidenwebern gemacht. Aber was soll ich mit einem Sari in Wien tun?
Rasmancha (c. 1600)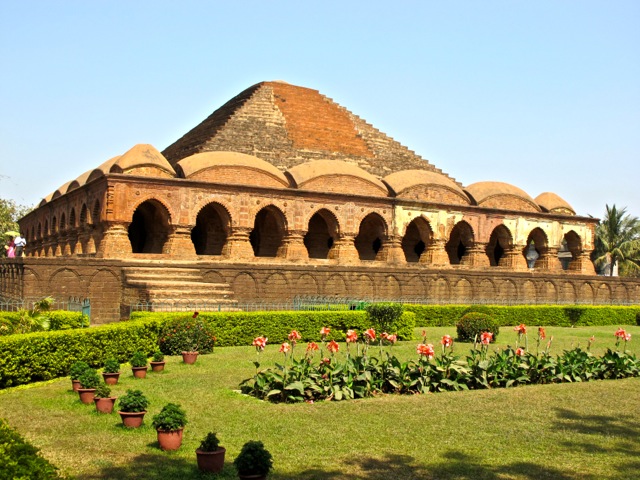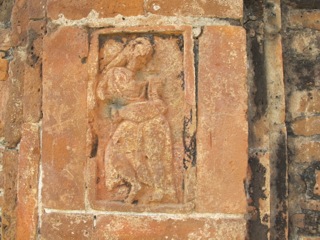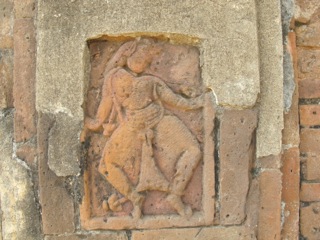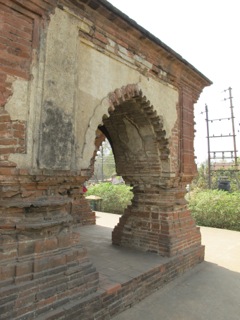 Madan Mohan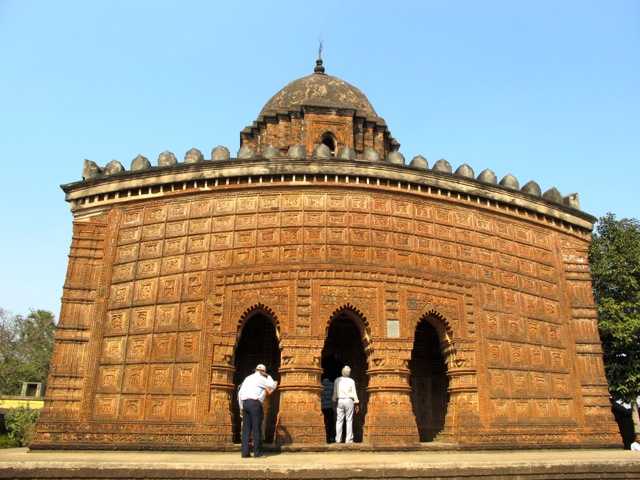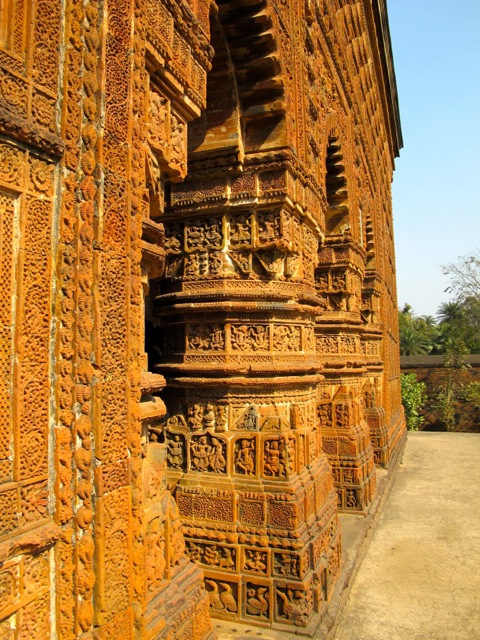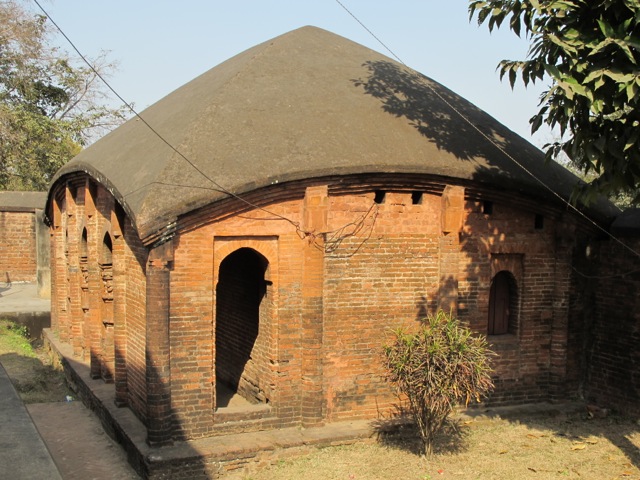 SHYAM RAI TEMPLE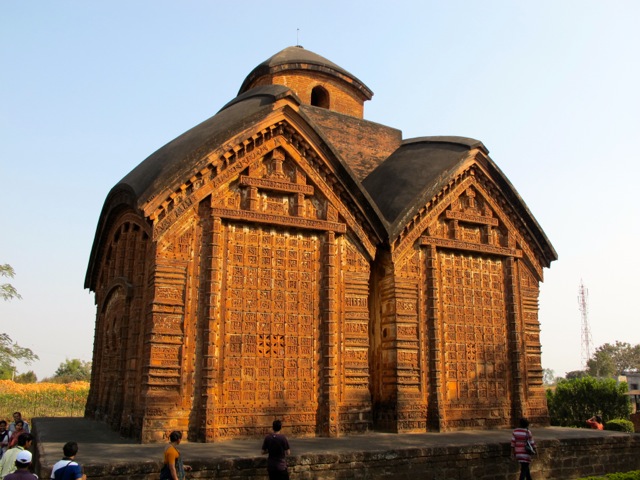 Yesterday we did an excursion to Bishnupur, a city about 135 km in the northwest of Kolkata. The dynasty Malla ruled from 695 until 1805 when the kingdom was sold to the East India Company. Best time was the 16. and 17. century, when the temples of terra-cotta have been erected. They are the best example of Bengal architecture and art.
http://en.wikipedia.org/wiki/List_of_temples_in_Bishnupur
We visited 4 temples and some of the artistic hand workers.